Our Process
Everything we do is focused around what we believe, that building should be an enjoyable and exciting process. In order to successfully manage complex projects, Mezger Homes implements several core principles as part of an overall construction process. These core principles include listening and understanding our clients' goals, translating those into either the plans, selection sheets, or specifications, setting clear expectations, communicating effectively, and delivering a beautiful home for even the most challenging of projects.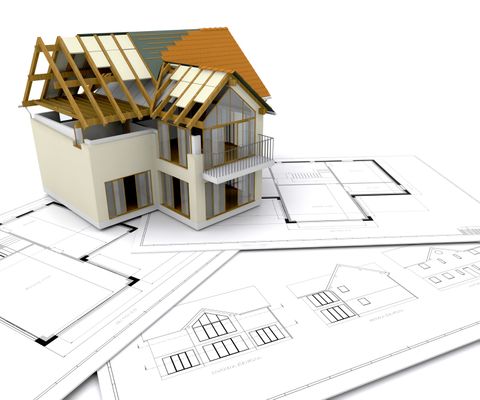 PRE-CONSTRUCTION SERVICES
This is a critical step in any successful project. Having us involved in the design process with your architect will help insure you design a home that fits within your goals. We provide pre-construction consultation for a minimal fee, some of which is returned if we are chosen as your builder.

DOCUMENTATION
We embrace technology in everything we do. We employ a paperless system approach to business and have all of our documents available to our team out in the field. Everyone is "reading off the same sheet of music" so to speak. There are no worries of the "master set" of plans being in the builder's truck or worse yet, lost. A common thing we hear from our clients is that we are the most organized people they know, what a great compliment. We couldn't imagine building a home any other way.

Purchasing Power
We are members of a prestigious purchasing group called CBUSA. With stringent entry requirements coupled with peer review, only quality builders are afforded membership. With CBUSA, Mezger Homes gets volume pricing on items like lumber, windows, trim moldings, HVAC equipment, appliances, plumbing fixtures, and much more, giving us the purchasing power of a 3 billion dollar company. You can have confidence that you are getting the best value for your project. If we are more expensive than a comparable quality builder, there must be a difference in the specifications.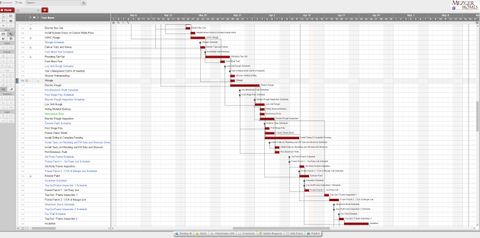 Build-Time
We use cloud-based scheduling software to manage our projects. When we start your home, every step along the way is planned out to the very end. This ensures that we order materials and schedule our vendors with the proper lead times ensuring that we build as efficiently as possible.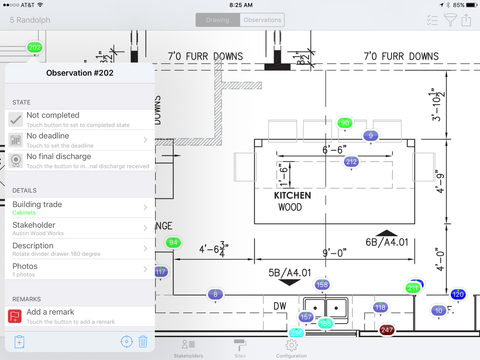 Getting things done
Another way we embrace technology is how we manage our punch-lists. We would like to imagine that everything gets done right the first time but this is not reality. We use software to document any issue that come up, assigned to the responsible vendor, and track it through to completion. This is one tool we use to help us deliver a home to you that is 100% complete with nothing "falling through the cracks."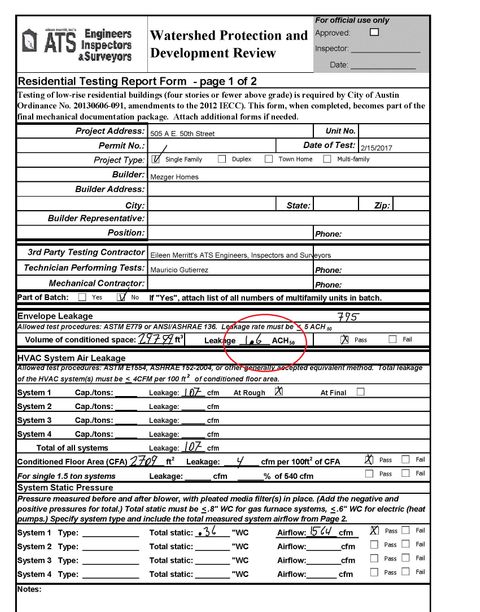 Testing
We proudly test our homes to insure that we are building them properly and efficiently. A third-party engineer will make sure that the home is well suited to meet your structural warranty as well as confirm that the HVAC equipment and building envelope is performing to its design standards. You can't hide a poorly built house from these tests; we are excited to see our results, always pushing ourselves to do a better job.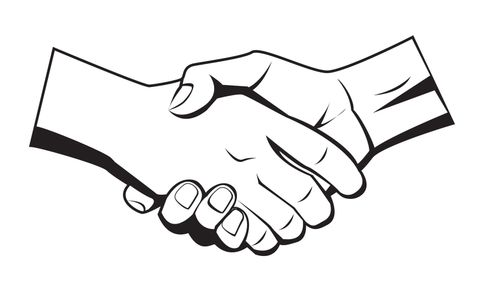 FIXED PRICE CONTRACT
Since we know our craft so well and are very detail oriented, we can offer our clients a firm fixed-price contract. This is a great benefit over the cost-plus method. Most horror stories you hear about residential construction are the result of poor documentation conjoined with cost-plus contracts. We have decided to eliminate both of those issues and the results are clear, happy clients.
You will know how much your home will cost from the beginning and know exactly what is included.